Hello all. Well my plan to blog more frequently is not going exactly as I had planned. I have been crafting but finding the time to put those projects on my blog has proven to be an issue. Be that as it may, I found some spare time to share this card I made for my sister for her Birthday. This was just a basic card that I was able to triplicate (is that a word?) very easily. Unfortunately I can't recall where I found the inspiration for this, but I think I got it from Creations with Christina
I created this from my scraps I had laying around and the butterfly is from Recollections.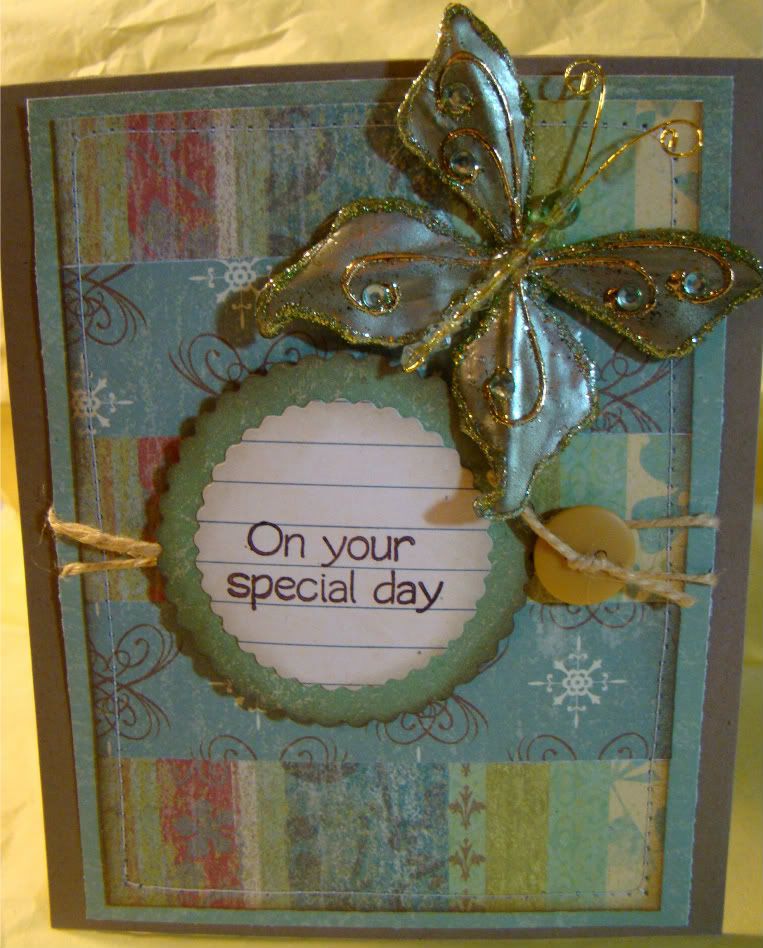 Thanks for dropping in today and happy crafting.
Ann